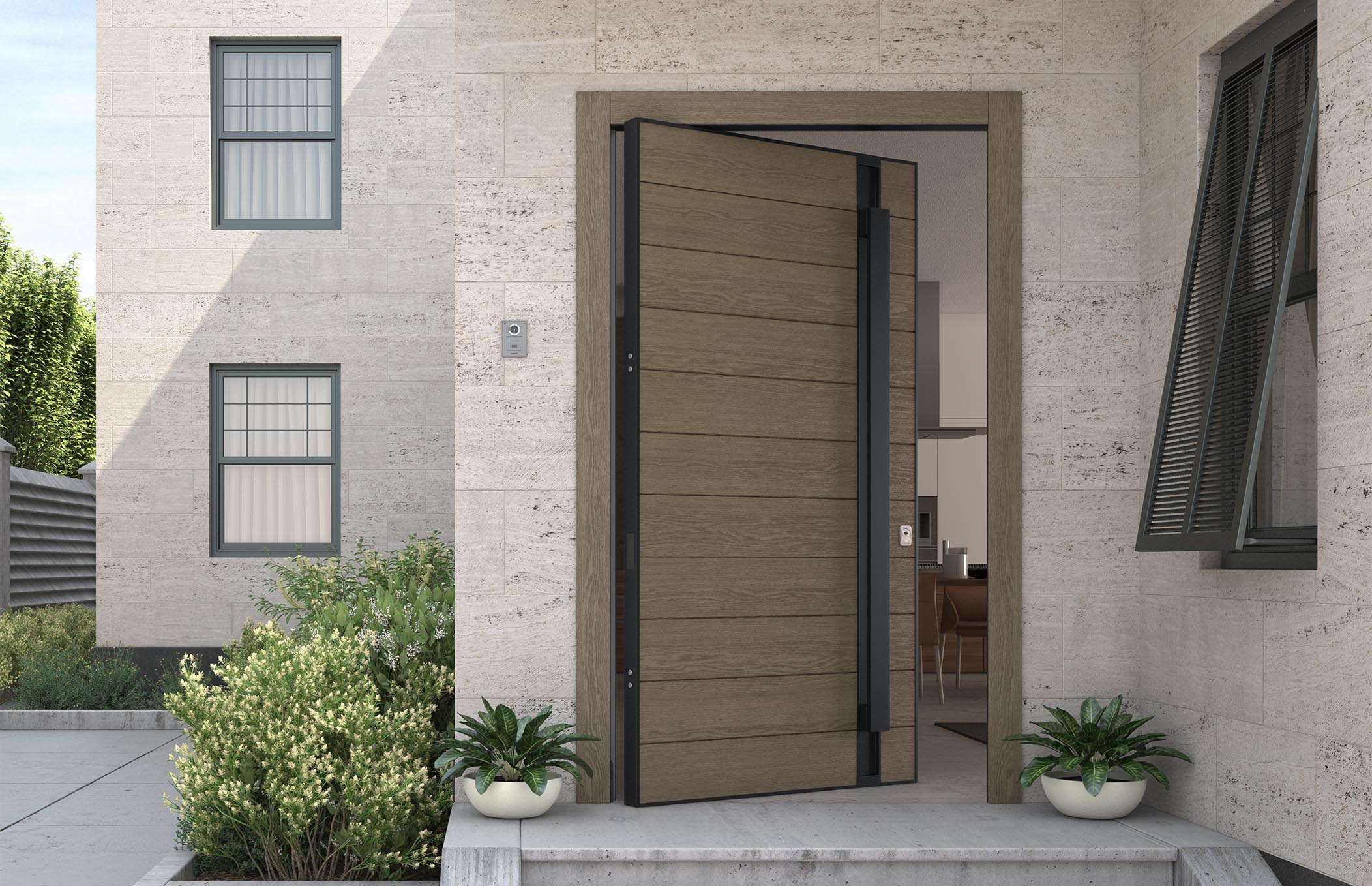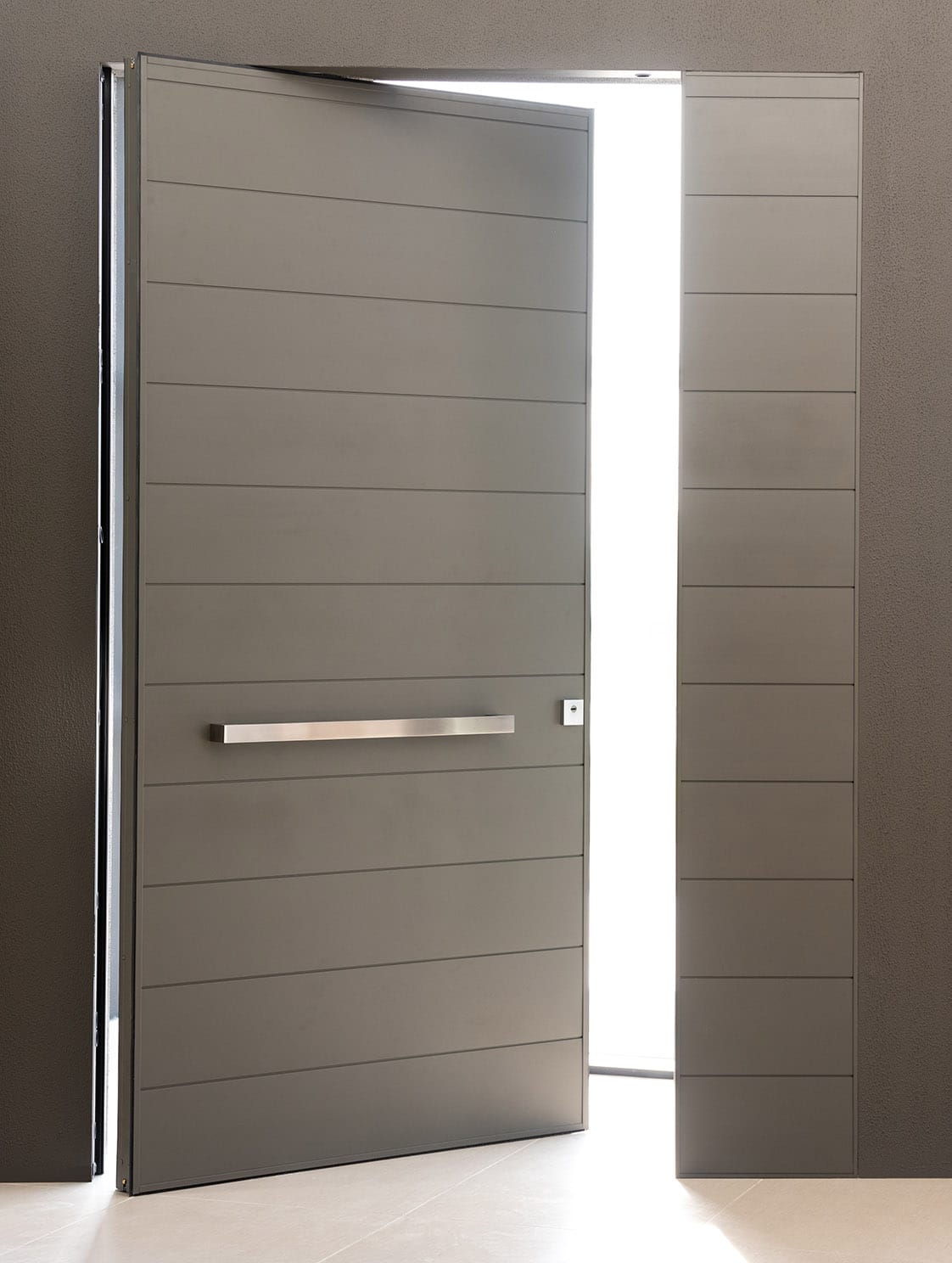 AXIAL DOOR PIVOT
The axial door Pivot offers excellent potential uses. It can cover large openings and create an impressive effect because of its rotation around the axle. It offers freedom to architectural design as the door is much more than a usual opening and, thus, it is becoming an important architectural element in your place. It is designed to keep up with modern trends, giving absolute line between wall and door. The rotation around the axle enables its function in large openings until 2m width. The hinge of axial door Pivot, made of special bearing in the top and the bottom of axle, keeps the axle stable and enables the door to rotate around it, ensuring long lifetime without damages.
The triple level of insulation with rubber and brush and the system of double windscreen on the top and on the bottom of the door ensure a high level of insulation. The certified rock wood in the core of the door makes sure that the level of heat-transmitting is low.
The most important requirement to install an axial door Pivot is the structural opening to be larger than 130cm.
Construction with free width and height dimensions per 1cm
Frame Options:
Black (Ral9005) / White (Ral9016) / Grey (Ral7016)
Brown (Ral8017)/ Architectural Black (Noir2100) / Mars2525 (Rust Brown)
PIVOT
DESIGNED BY SABADOOR
Designed to provide safety, PIVOT model creates an impressive perspective due to its unique structure of the axial hinge, keeping up with the architectural design of a modern residence.
For fragile style, choose pull handle Polis!