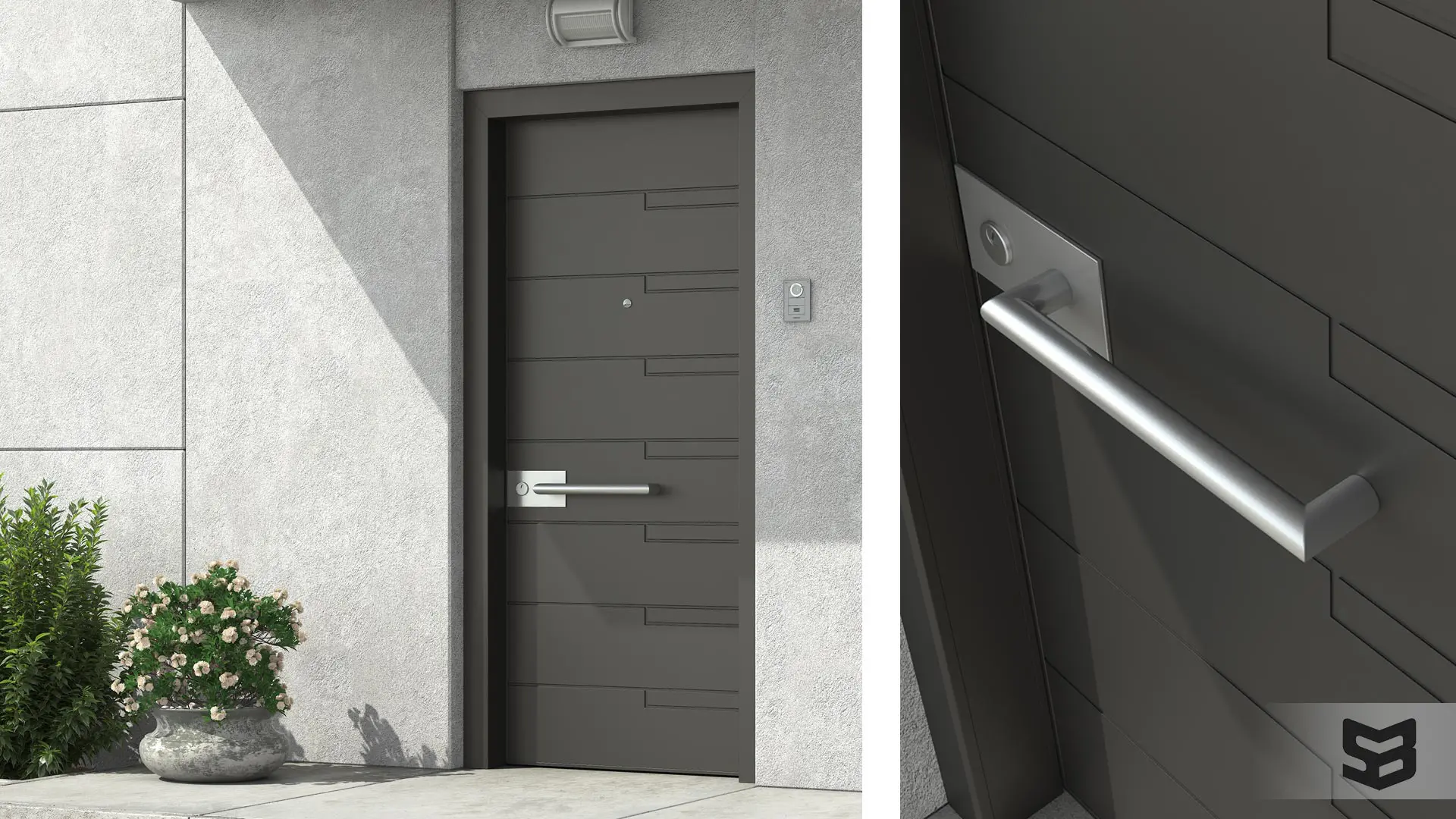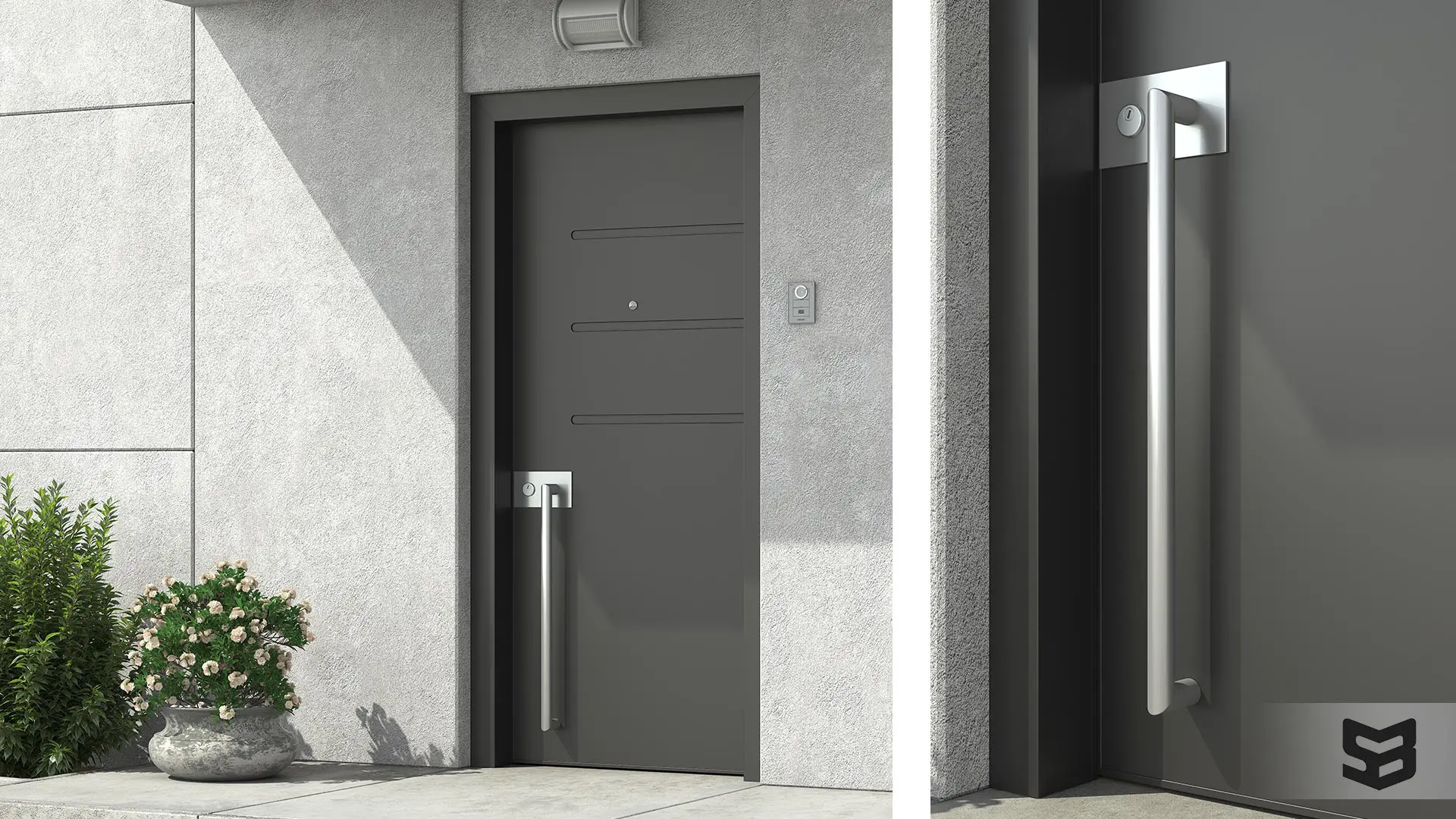 IN BRIEF
Security is a matter of life. However, there are some cases where many choose door-frame from aluminium or from plastic because they are interested in durability over the time. SABADOOR's aluminium security steel doors hit both targets. Take a look at our wide range.
Ask for S14 Evo U with special pro primer for great durability.
ALUMINIUM
DESIGNED BY SABADOOR
Buy waterproof door without compromising security.
Aluminium Security Steel Doors Sabadoor
Disadvantages
When you plan to buy an Aluminium security door, you have many reasons to be uncertain about its durability. Below, we count the reasons and after we give solutions.
Main construction material of frame is iron. It is well known that iron rusts when it comes to constantly contact with water and humidity.
Direct contact with ground. The water often stagnates in the ground. When the door is in direct contact with the ground, it absorbs all humidity with the result that the painting of the frame is peeled off and it starts getting rusted.
Wooden angles inside. The most security doors use wooden angles to form the internal panel. Despite the fact that we are referring to the internal side of the door, it is still in close contact with water and humidity because it is an entrance door.
The Solution
S14 EVO U with special primer.
Special primer before the frame get painted ensures greater durability over the time.
Threshold Thermal barrier U. This patent joint of Sabadoor ensures that the frame of the door does not touch the ground and insulates with thermal barrier a) the frame with the ground b) the internal joint with the external.
Special aluminium profile EVO for keeping together finishing boards. By using profile EVO, you ensure the best closing, greater durability of the door and replacement of the fragile wooden angle.