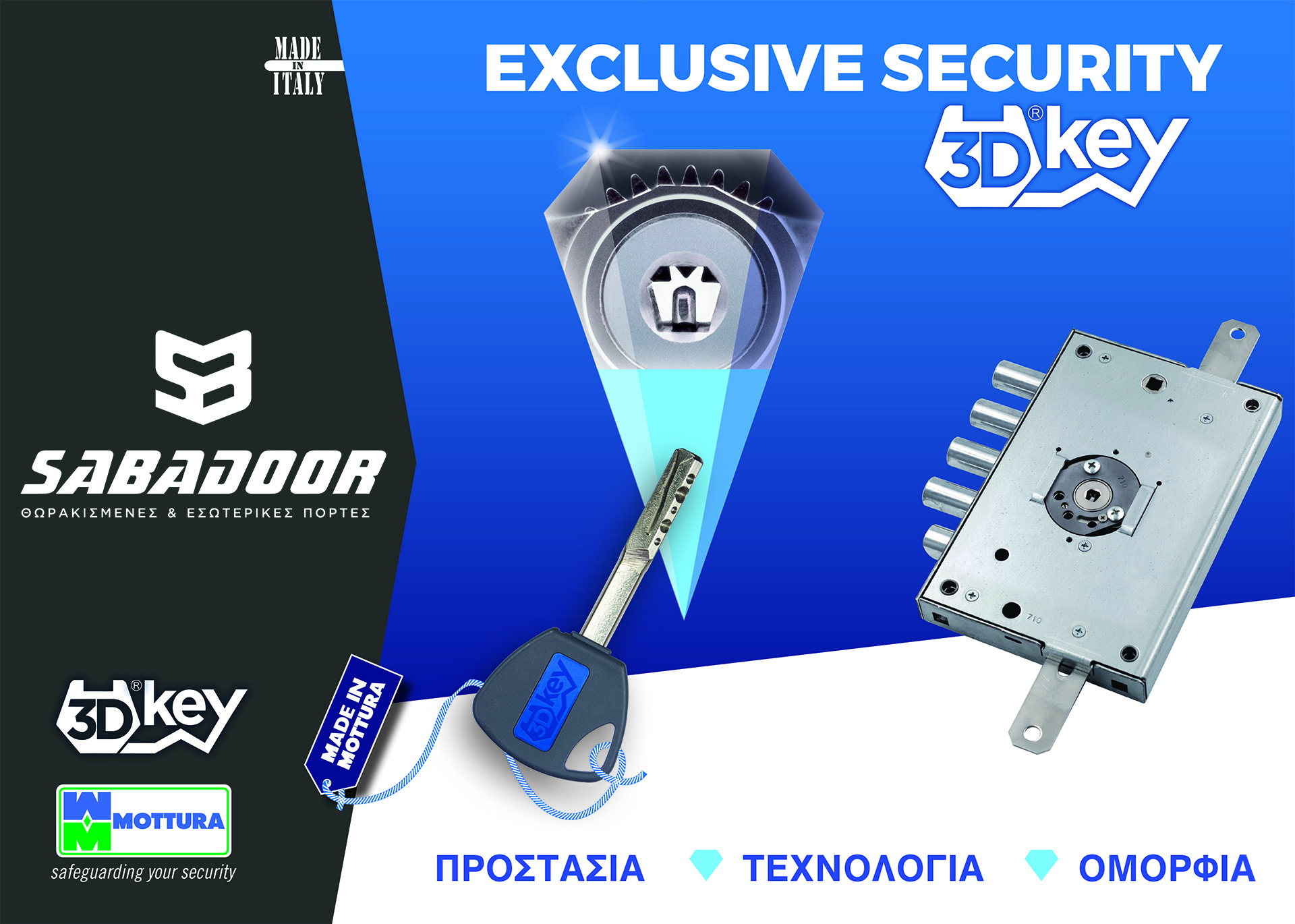 UNBREAKABLE LOCK 3D KEY, THE ONLY PATENTED, RELIABLE LOCK OF SECURITY DOOR
THE BEST SECURITY LOCK
FEATURES
Hexagonal code
Double desmodromic track
3 codified surfaces
Protected, controlled and certified key copy only from Mottura factory.
The code can change in case of loss or vandalism, with no need of changing whole lock. (advantage over Omega Plus)
Non copyable
Tested in 1.000.000 openings
Μinimal Design of rosette (optional)
3D key lock is the ultimate solution to secure your house!
What's the best security lock?
The answer is changing year after year. As the burglary methods are evolving and changing in the blink of an eye, security locks should keep up.
A security lock should:
Be durable
Have non copyable keys
Be branded
Be broken as difficult as possible
Be well installed, and there is no better way than the installation into a new door in the factory, rather than the replacement of the old one.
The answer is the newest key model 3D Key of Mottura.
UNBREAKABLE LOCK 3D KEY, THE ONLY PATENTED, RELIABLE LOCK OF SECURITY DOOR