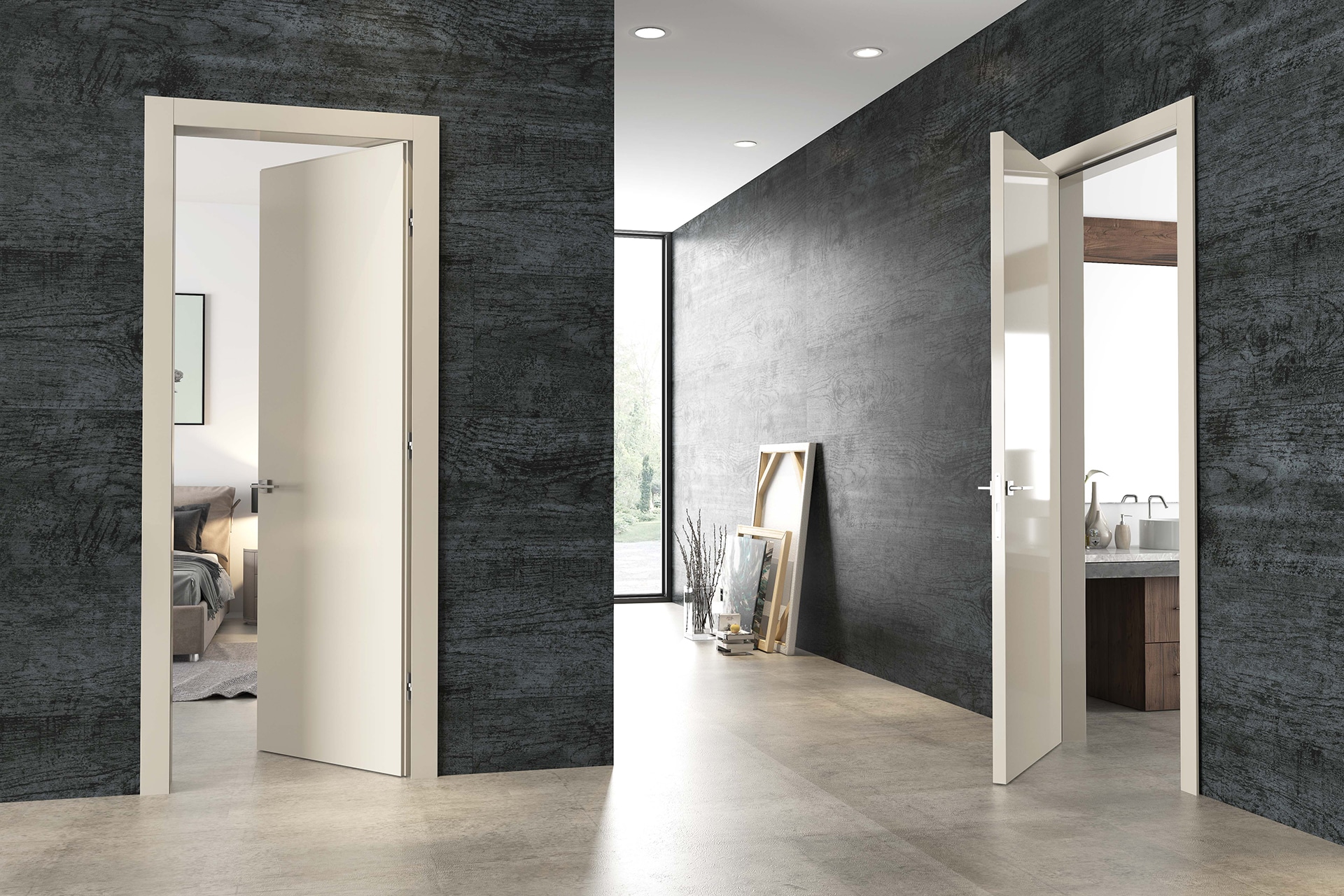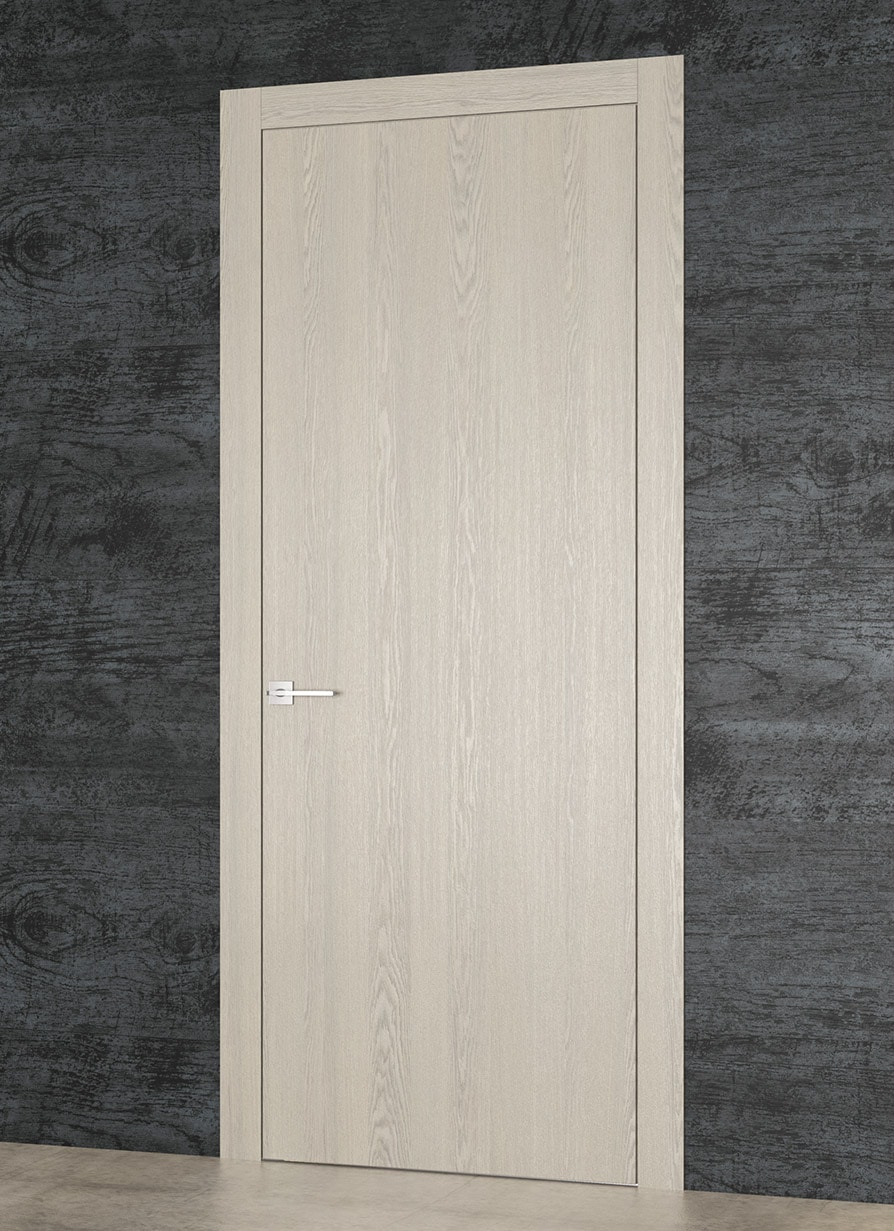 RITA - Coplanar Interior Doors with Hidden Hinges
The coplanar interior doors with hidden hinges RITA are a combination of modern design and classic wooden touch, just like collection MIRA. They are constructed with magnetic lock and 3 concealed hinges adjustable in 3 dimensions and they are flush with their jambs, either they open to the inside or the opposite. (See sectional views below)
The finishing adjusts accordingly to the demands of the house. It is available in lacquer-paint RAL and in wooden paint SD OAK in flat cut veneer Oak.
There is the capability of veneer Oak with plywood or even Vintage or Rustic applications for doors.
Vintage Doors
Take a look at the options for Vintage wooden surfaces, with visible loose knots and dark brown colorations. In doors of collection RITA it is applied ecological dye 5% matte finishing. Hence, doors obtain both durability and excellent design.
Special Orders
In interior doors with concealed hinges of collection RITA can be applied 3D embossed surfaces. Consult our color index and see the embossed surfaces Press Oak.
Free dimensions
SABADOOR manufactures doors with centimeter precision, accomplishing the best possible stable installation and, at the same time, the best support for doors.
Coplanar Interior Doors with Hidden Hinges RITA