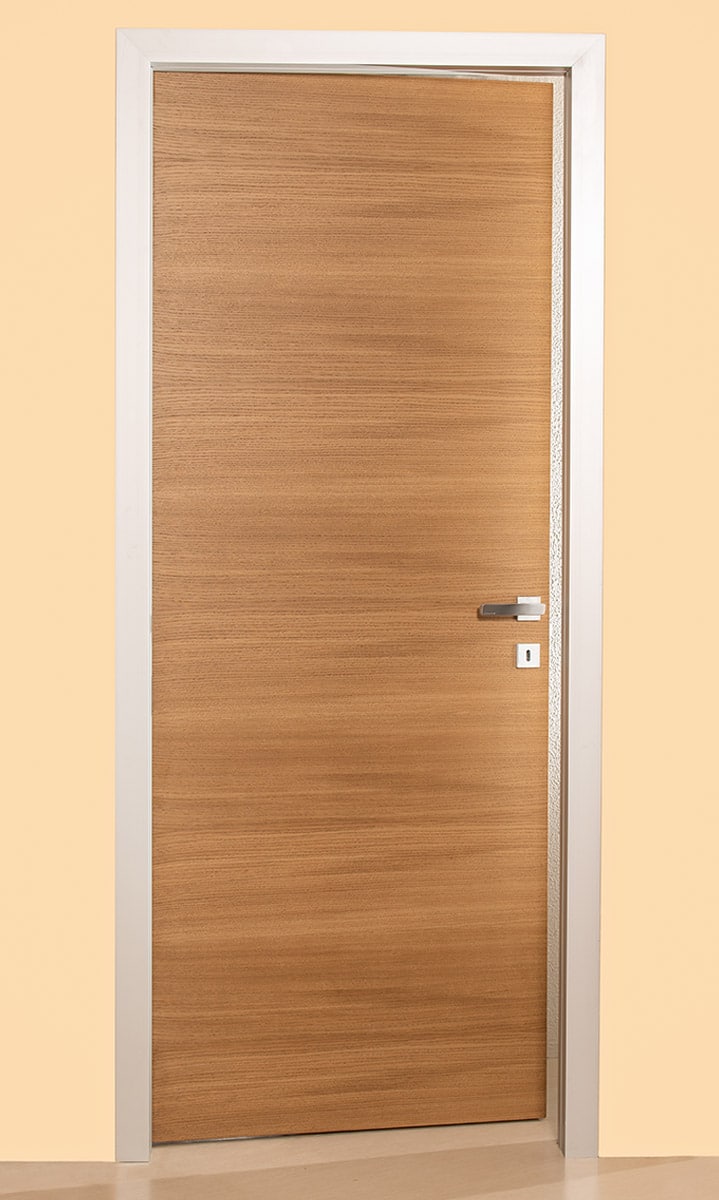 LINEAR
SABADOOR's collection LINEAR includes interior doors with aluminium frame, equipped with plenty of materials, colors, designs and finishings. A modern design that points out the simplicity and the clearness of lines. The aluminium frame, split by thickness, can be installed in every kind or width of masonry.
Maximum height 300cm, maximum width 110cm.
70mm – 105mm
105mm – 145mm
146mm – 185mm
186mm – 225mm
226mm – 265mm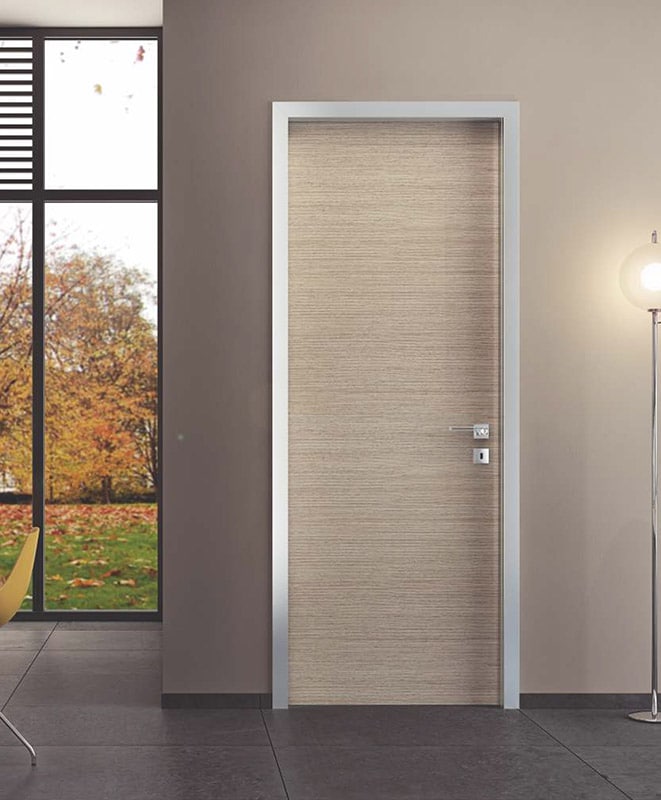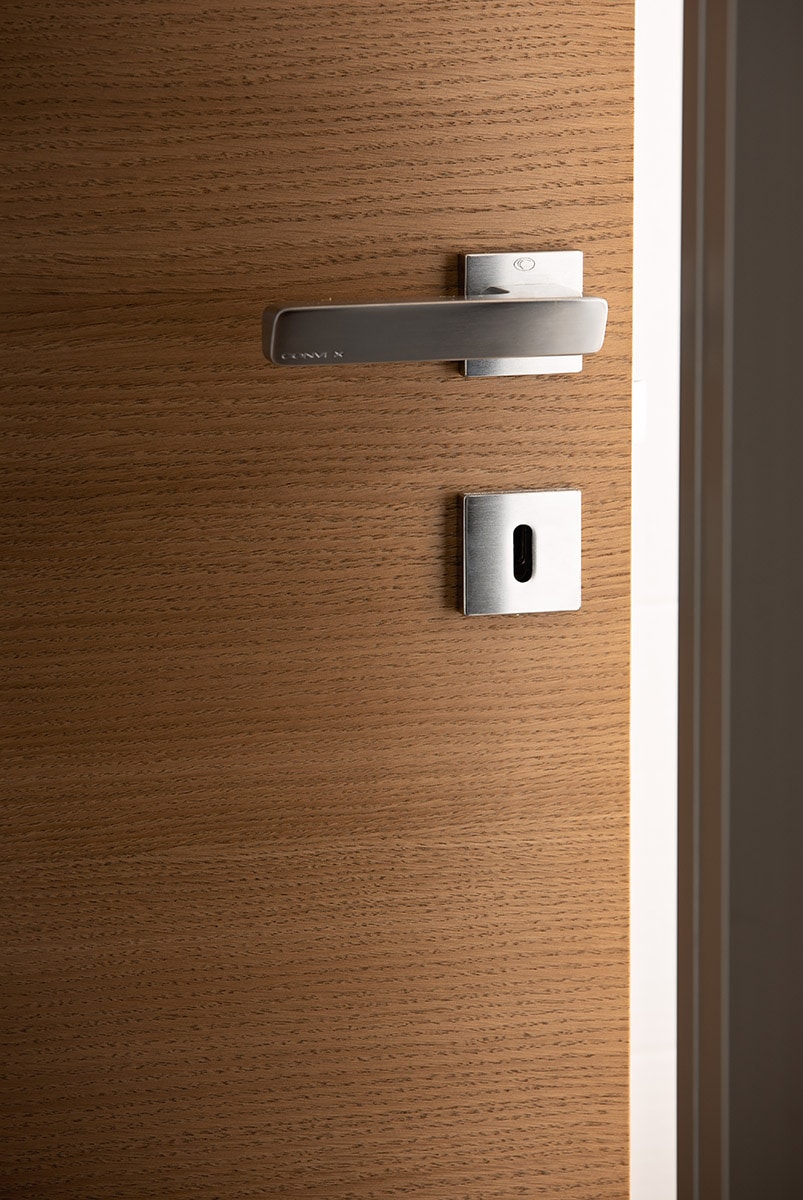 Linear – INTERIOR DOOR WITH ALIUMINIUM FRAME
FRAME
The frame is constructed of anodized aluminium profiles, split by thickness.
DOOR LEAF
Wooden door frame, FINGERJOINT type full of
stabilizing core HONEYCOMB. The door is covered in both sides with MDF THICKNESS 7mm.
HINGES
The door has 3 butterfly type hinges for better support and adjustment of door.
EXTRA FEATURES
Frame in RAL color
Magnetic lock
Aluminium rail 10mm & 5mm
Glazed frame
Door leaf with perforated particleboard
MORE OPTIONS
You may choose of the following options:
Double-leaf door
Sliding concealed door
ANY QUESTION?
ASK US ABOUT THIS PRODUCT
There is hotline available with the aim of providing every necessary information about our products and their capabilities.
Επικοινωνηστε μαζι μας